Neighborhood Newsletter
The Cottages at Eagle Pointe Monthly Newsletter - May 2023
Neighbor Spotlight
Tony and Alexandra (Xan) Cortez
15787 Rolling Bluff

We have lived in Draper for almost 27 years. We have lived in 3 different homes and recently sold our home on the other side of Suncrest just off Traverse Ridge Road up from Draper Heights. We are currently renting on Rolling Bluff. We have 3 boys: Tanner 32, Dillon 28, and Alex 25. Our son Tanner lives in Lehi with his wife Jori and our granddaughter Halston. Dillon lives in Austin, Texas and Alex in NYC. We have a dog Berkeley who is trying to get the lay of the land here in the Cottages. Tony works in sales and xan is a designer. We like to design and build our own homes and since being empty nesters we figured we would sell our home and do it again somewhere. TBD. We do like it here and may be interested in buying if something comes available.

We love the outdoors and you will find us working in our yard, mountain biking, trail running, hiking large peaks, skiing, surfing, and anything that brings us closer to nature. We love to travel and explore things off the beaten path. Tony is originally from Oregon and Xan grew up in Hawaii and San Diego… She's a seeker … and loves to be barefoot (even though she owns a gazillion pairs of shoes). We met at BYU after Tony crashed on his mountain bike and needed someone to pick him up from the Hospital. Apparently xan was the only one he knew who had a car. Haha. The rest is history.
​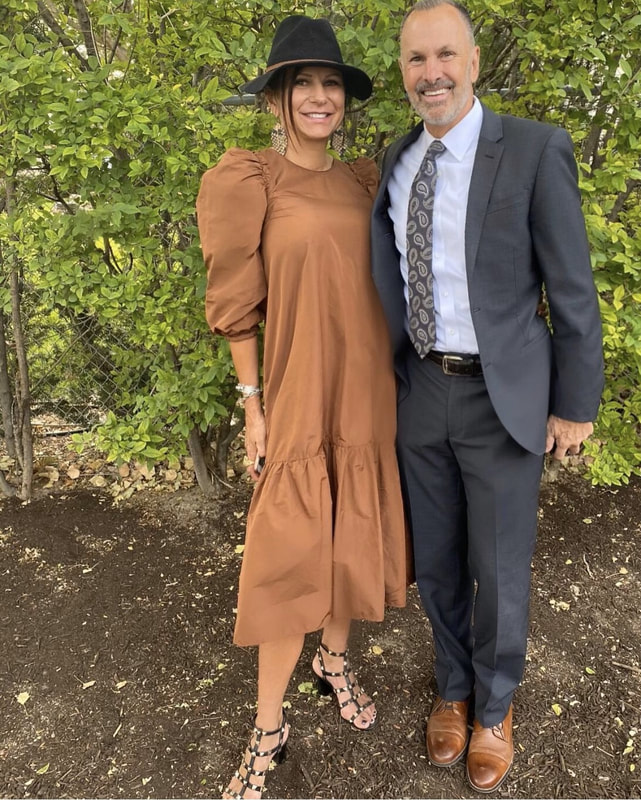 ---
Messages from the Board
IMPORTANT! As was discussed in the Annual Meeting the management of the HOA finances has been moved from PMSI to Empowered HOA. If you had originally signed up for auto-pay with PMSI please go into your portal and discontinue those payments beginning with the April HOA payment. It is important that your account with PMSI is brought current with any outstanding HOA dues &/or optional snow plowing expense through March. The link to the owners portal is:
pmsystems.appfolio.com/connect
---
Suncrest Community Happenings
Suncrest Farmers Market will take place the second Wednesday of the month June through October. Local growers and vendors will gather in the Village Green to offer a variety of fresh local and organic produce and goods to the Suncrest community. In addition to the market, there will be food trucks in attendance and a variety of entertainment.
Entertainment!


Entertainment Schedule:
June 14: Gary Stoddard Band 6:30 - 9 pm
July 12: Duane Conrad Music (5 - 6:30pm), Comedian Hypnotist 7 - 9 pm
Aug 9: Exotic Bird Show 5 - 6:30 pm, Nathan Osmond Band 7 - 9 pm
Sept 13: Petting Zoo 5 - 7 pm
Oct 11:
ABBA Tribute Band 7 - 9 pm
Birthdays
Wishing all those community members with birthdays in May a very Happy Birthday!
Cynthia S. 5/1 Jan G. 5/1 Dale F. 5/3 Bob L. 5/8 Marina L. 5/12 Courtney L. 5/18
Craig H. 5/22 Brent F. 5/25 Kim H. 5/28 Wayne S. 5/28 Brett J. 5/29

---
Empowered HOA Online Portal
Paying Assessments online
:
https://cottagesateaglepointe.hoa.emphoa.online
Empowered HOA is the company we have contracted to manage our finances. Please pay your HOA dues in one of the following ways:
Online Payments: once registered on the website, you can make payments through the PAYMENTS side tab. There are 2 options. First Option: under the PAYMENTS tab on the top, one-time payments or automated payments can be set up through this method. This method takes you to a third party website with Paylease/Zego where your credit card or bank account information can be entered. Please note with this option a merchant processing charge applies. The Second Option: under the SET UP ACH tab at the top, you can enter your bank account information and setup recurring ACH. There is no charge for this service and this is the preferred option for our community. Please note it will take 2 business days a

fter you have completed the registration for your account to be linked to your unit number allowing you to complete the ACH set up process.

Bank Bill Pay: some financial institutions offer a bill pay service. If you are interested in this option, follow up with your bank or credit union. In order to ensure the payment is applied to your account correctly, make sure the payment is made out to Cottages at Eagle Pointe and includes your Property Address in the memo field. Please have your financial institution mail their check to the Phoenix address shown below.
Pay by Check: payments can be sent to Cottages at Eagle Pointe, P.O. BOX 98034 Phoenix, AZ 85038-8034. Please include your Property Address in the memo field on your personal check.
Empowered HOA does not allow for payments to be made over the phone. For any additional questions call 844-307-2988.